Because of considerable volume of functionality, software products and DCS of SPC «KRUG» are applied to many industrial spheres.
Successful introduction and operation of our systems is associated with effective cooperation with customers and partners in these branches:
Oil and gas branch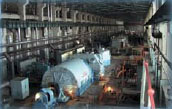 GAZPROM
GAZPROM-NEFT
SLAVNEFT
TNK-BP
KazMunayGaz (KZ)
ROSNEFT
SURGUTNEFTEGAS
TRANSNEFT
TATNEFT et al.
Heat-electric power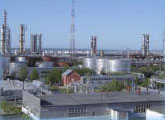 OGK-2E.ON Russia
TGC - 2
MOSENERGO
QUADRA
T Plus Group
LUKOIL-Ekoenergo
INTER RAO
TATENERGO
Heat electric generating plant of «ArcelorMittal Temirtau»
integrated mining and metallurgical complex (Temirtau, Kazakhstan)
Heat-electric generating plant of Federal State Unitary Enterprise (FSUE)
«Siberian Chemical Industrial Complex»
Heat-electric generating plants of other enterprises (Russia, Kazakhstan) et al.
Chemistry
JSC Apatit (Balakovo department)
Uralhimplast (Nizhny Tagil)
Synthetic Rubber Plant (Yefremov)"
Nizhnekamskneftehim
Plastic plant (Omsk)
Ftalevik (Omsk)
Caustic (Sterlimak)
Sylvinite (Solikamsk) et al.
Housing and municipal
Saratov water supply and sanitation
Penza water supply and sanitation
Stavropol water supply and sanitation
Kuban treatment facilities of water supply (Pyatigorsk)
City power supply (Gheleznogorsk, Krasnoyarsk Territory) et al.
Building industry
Pridonhimstroyizvest (Rossosh)
Saratov building materials plant
Sokol (Dedovsk) et al.
Other branches
Novoship (Novorossiysk)
Heat-resistant products and engineering design (TIIR) (Yaroslavl) et al.